Rustbelt Refresh
By Jonathan McGaha
---
Two weeks ago I made the 40 minute trek north to Cleveland to take part in the second annual Rustbelt Refresh. Here is a rundown on the talks and my personal takeaways.
Rustbelt Refresh is a one-day web design and development conference expertly put on by the Cleveland Web Standards Association headed up by Brad Colbow, Brad Dielman, and Bridget Stewart.

Here, I learned that your content shouldn't just be shoved into a giant WYSIWYG to let the client style like a webpage is Microsoft Word. The great part about all of this is that we have been working on our first Craft site and we can really see how Craft supports thinking about content in this way.
Working Closer to the Medium by Matt Griffin
In my book Matt won the award for best presentation gifs. Beyond that he shared a starter kit for projects that his company, Bearded has worked on. The best part is the name…Stubble. We are doing more to document our processes at Focus Lab so I find these "this is how we do it" presentations to be the ones that most get my brain working on how to build off other people's/agencies' problem solving. Matt also had the one-liner of the day: Swoop and poop. This is when a higher-up comes in at the very end of a project and "poops" all over the work without any context of the project.
Shepherding Unicorns by Jen Myers
In the web development world especially, most of us seem to have a unique life-path that got them to where they are now. Jen reminded us to make sure we're doing all we can to help the next generation of web developers. This went along really well with a panel that our own Erik Reagan participated in about mentorship at the Peers Conference in April. One of my favorite parts was about teaching kids to learn to program. I can't wait to put this into action with my 10-year-old nephew this summer.
Normally I wouldn't include details on my lunch, but come on…it's brisket ramen!
Jenn gave a really high energy presentation that had a ton of good tips for web typography. She also included her starter files.
Tim's talk had a lot of numbers and facts to back up the idea that a poorly performing website can lead to declining viewership, engagement, and sales. He detailed a personal account of how glossing over the performance-side of a project doomed the project and required a complete rewrite because the required performance could not be retrofitted into the poorly planned site.
Alice in Videoland by Rachel Nabors
This presentation took us through an Alice in Wonderland animated comic that Rachel created. SVG's and CSS3 animations have become one of my favorite things to work on in recent projects and this just showed how to take those to 11. I can't wait to go back over this one to pick up some new ideas.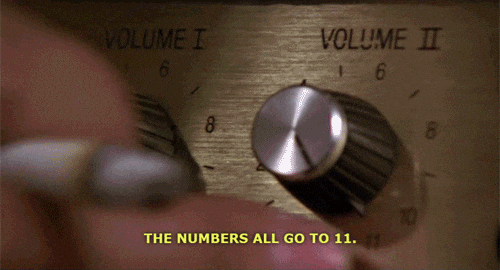 Enhance! by Jeremy Keith
This was the first time I'd had the chance to hear Jeremy give a talk and I was really blown away. He gave one of the most articulate talks on the web that I've ever heard. The closest thing I could compare it to was that it was like a sermon. As I said on Twitter after the event, I'm ready to name Jeremy Pope of the Internet.
Summary
This year's Rustbelt Refresh definitely improved on the inaugural and I can't wait for next year's event. The team behind the event has done a great job organizing and bringing first-class speakers to Cleveland, which has really been a first for this area. I'd recommend anyone in the Great Lakes area to "Flee to the Cleve" and attend next year.